Shopping Cart
Your Cart is Empty
There was an error with PayPal
Click here to try again
Thank you for your business!
You should be receiving an order confirmation from Paypal shortly.
Exit Shopping Cart
| | |
| --- | --- |
| Posted on June 25, 2015 at 4:29 PM | |
One Last Very Important Key To Instant Emotional Releases!
For instant emotional releases, it is VERYimportant that you send negative energy somewhere to be transformed into positive.  If not, it can come back to you or seriously affect another.  Below are 2 ways that are very affective for me in this instant transformation.
For Christians, you can use "The Savior" if desired for instant releases. Visuals really help me, so I picture all of my negative thoughts or feelings that I am releasing forming a ball and I place that in The Saviors hands.  Then I see him blow on it and it changes to little flakes of love flowing back to me.  I also use the Violet Flame listed below.  According to your belief system either of them can help release negative energy stored in your cell memory and DNA.  
The Violet Flame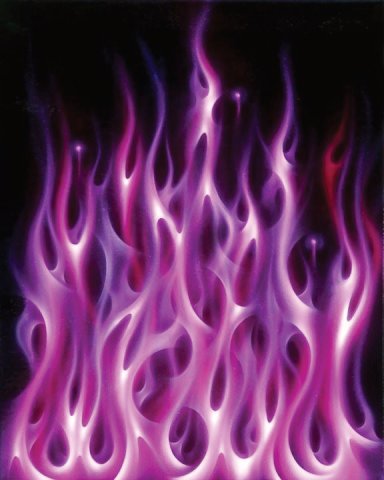 Violet has the highest frequency.
Amethyst gemstones and the colors purple and violet have been treasured down the ages and used for healing.

Its high vibration penetrates our nervous system, our heart, our entire physical body and psyche, going to the cause and core of disease or psychological/emotional problems, helping the healing process. It dissolves our negative thoughts and feelings on contact, turning them into positive and harmonious ones. It's great for helping with relationship issues too.
Simply put, the Violet flame takes all of the negative energy out of the cell memory, the DNA, and your entire body and being, and instantly changes the negative to positive, putting it back into our bodies as positive energy.
Sometimes I use both!  I usually send my fear and negative thoughts, feelings and emotions to The Savior.  I will also picture a little suction cup from the Violet Flame suck up my physical Stress, Tension, Pain, Inflammation, Excess Mucus etc. I actually feel the release when I do this.  After either release I say "I LOVE how well-being is ALWAYS flowing through me!"
Remember ALWAYS do what feels right to you because your feelings are your inner guidance system or GPS to help you here on earth.  I am simply sharing what works for me.  ALWAYS honor you in all you do and have tons of FUN using the power of your thoughts to choose LOVE and make your life better and better every day!

Wishing you a Happy Day!

Pennie
Categories: Depression, Emotional Release, Energy Healing, Happiness, Health, High Energy Aids
/